Last weekend KC Ikebana invited me to participate in their annual spring show at the Garden Center in Loose Park. They teach Sogetsu style ikebana which is a little more abstract and uses non flower elements to create designs. They actually have a theme for their spring show, it helps get the creative juices of the students flowing. This years theme was "ikebana inspired by art" which is just delightful.
My arrangement was downstairs in the authentic Japanese tea room. It was just the most beautiful setting with the grey walls and black tokonoma. I felt at home making an arrangement while kneeling on tatami mats. When the door opened to the tea room and I could smell the cedar walls it immediately made me homesick for Japan. The Japan America Society was also down stairs giving demonstrations of making matcha and showing a video of a tea ceremony.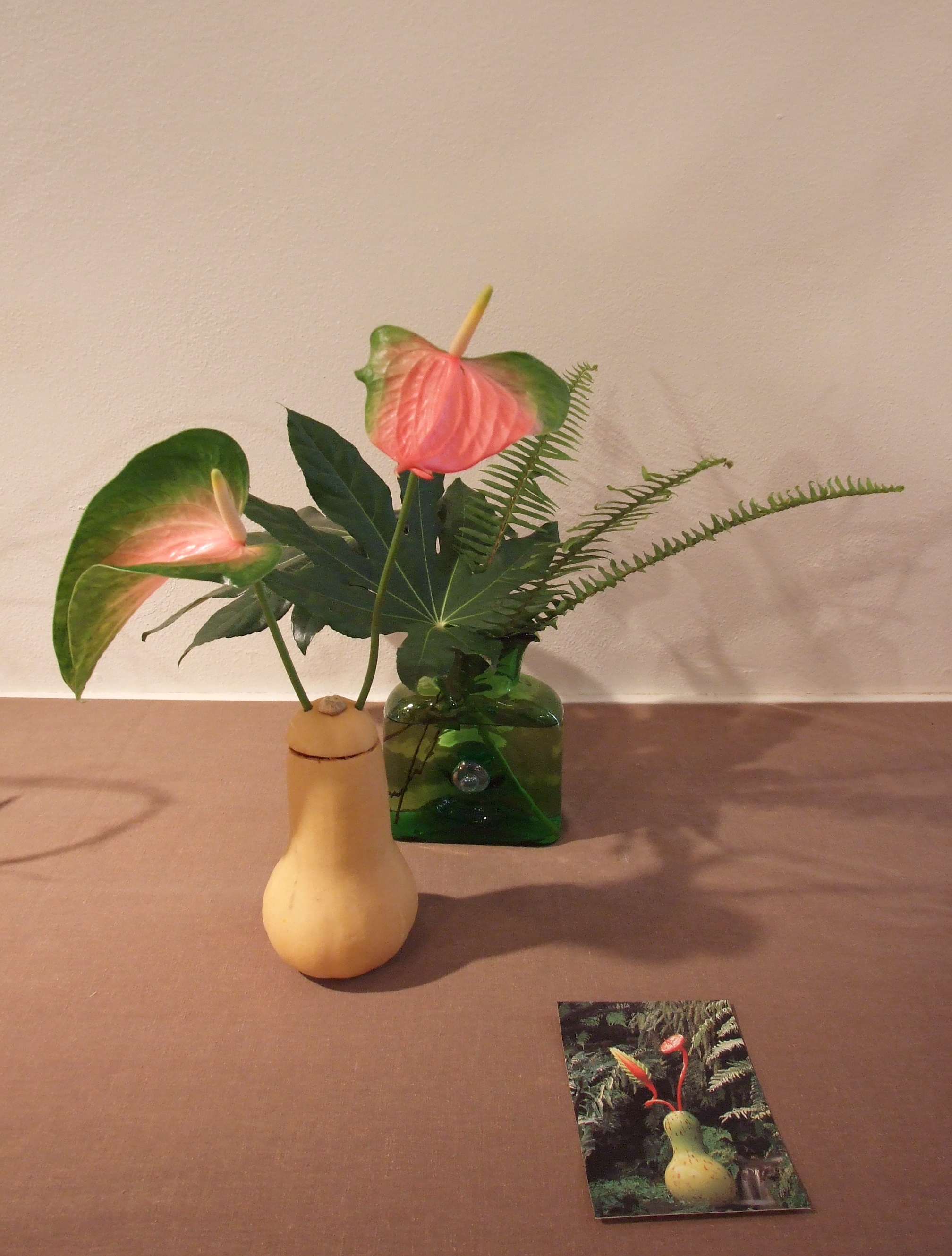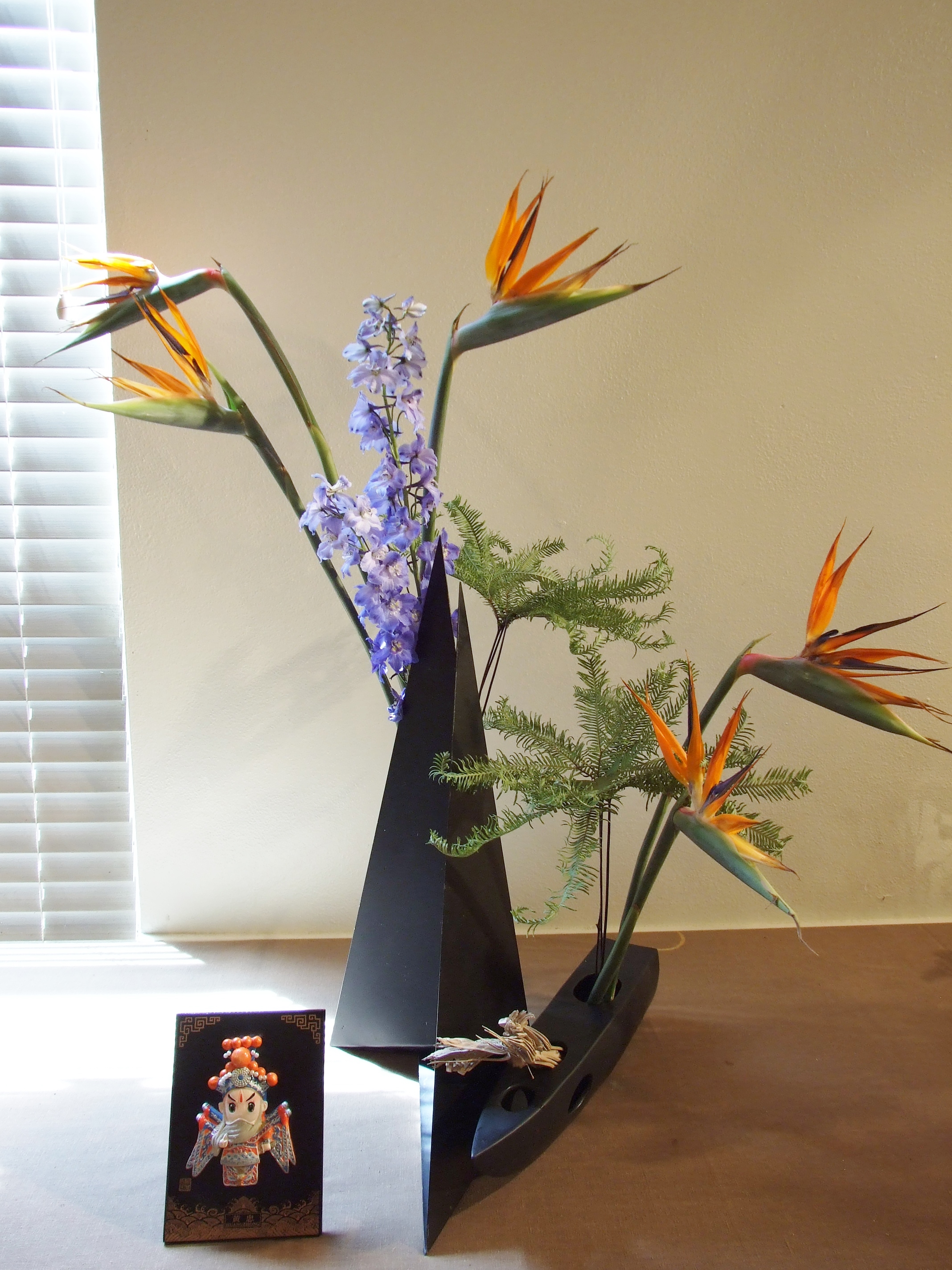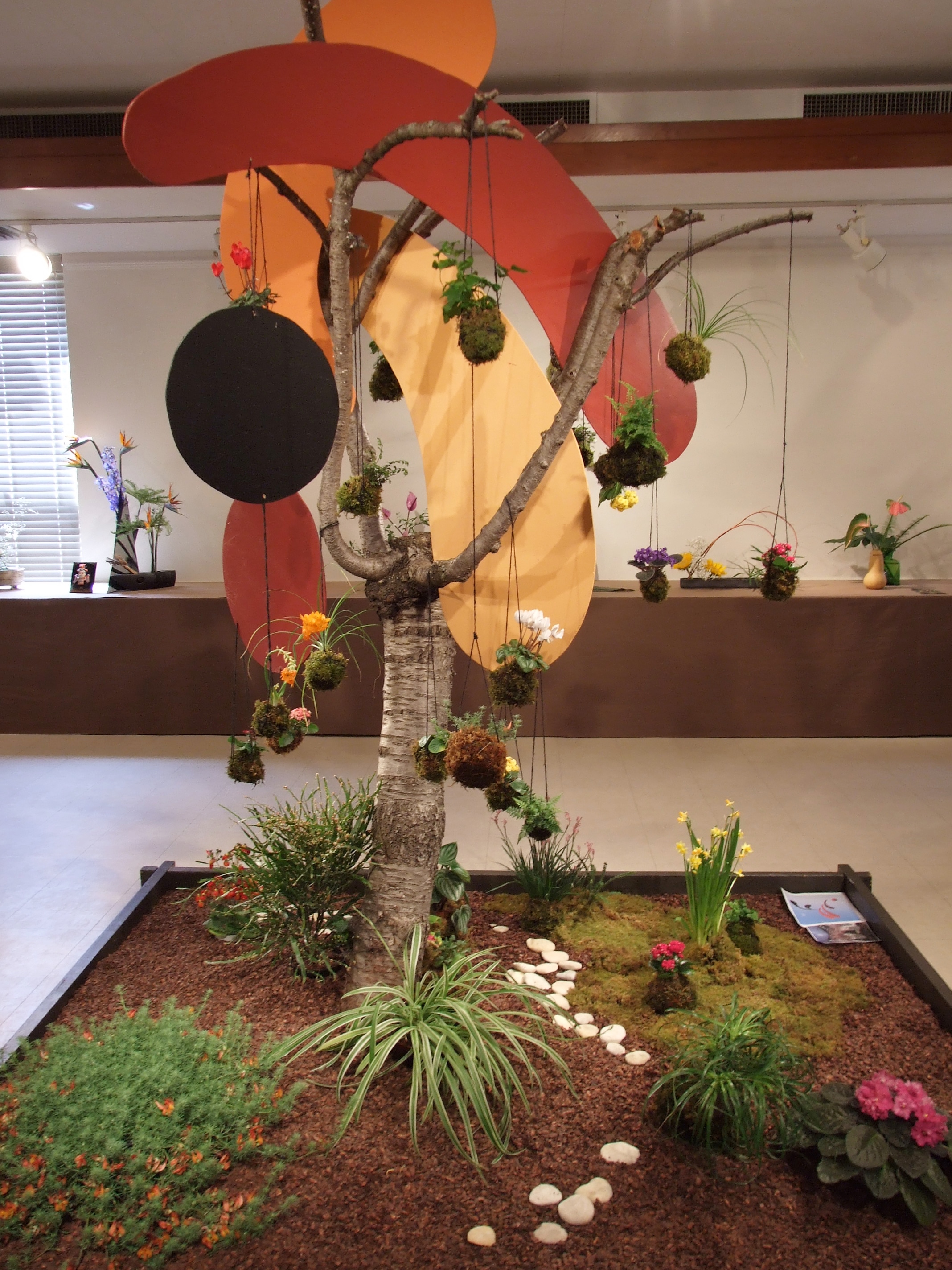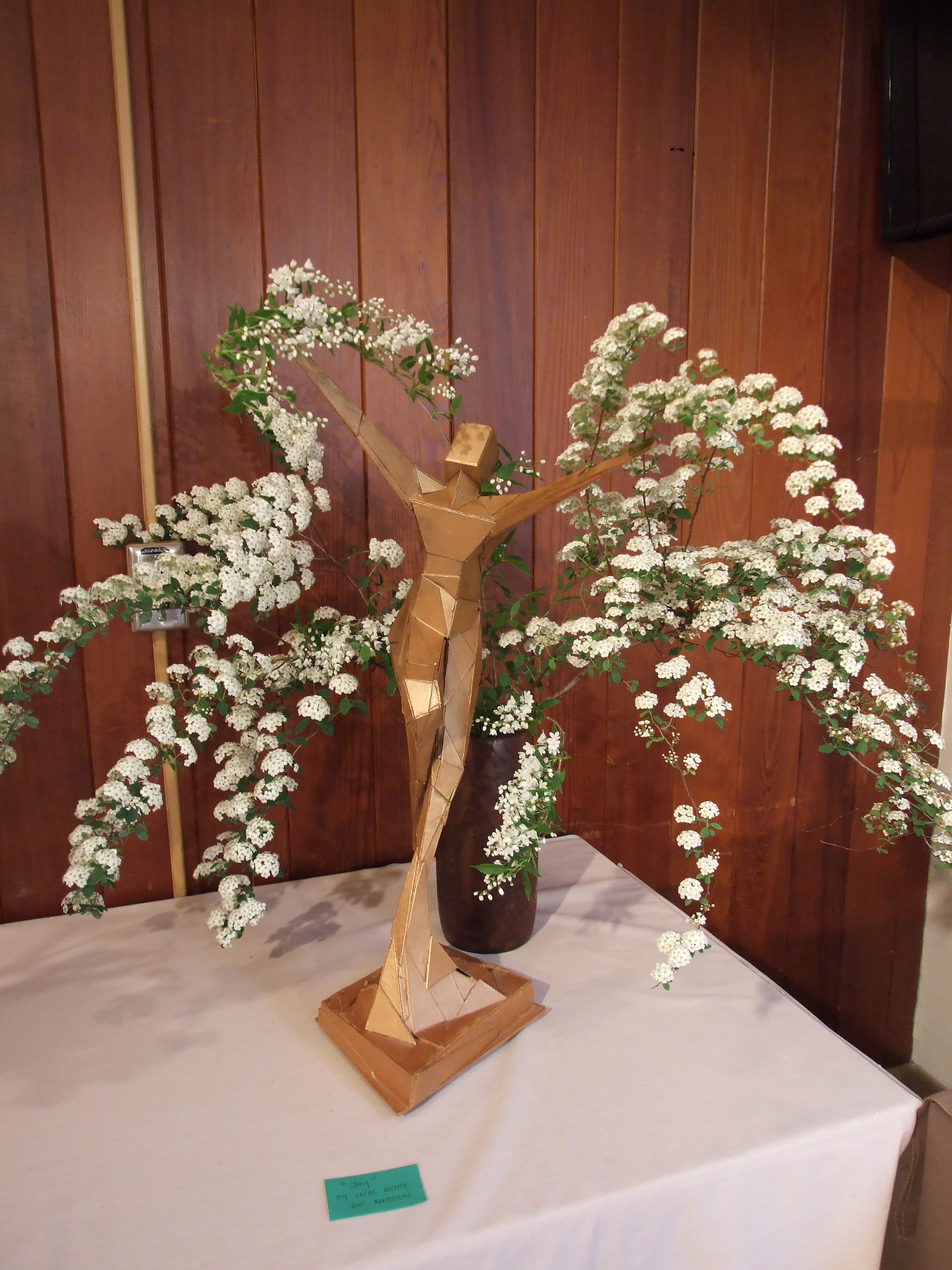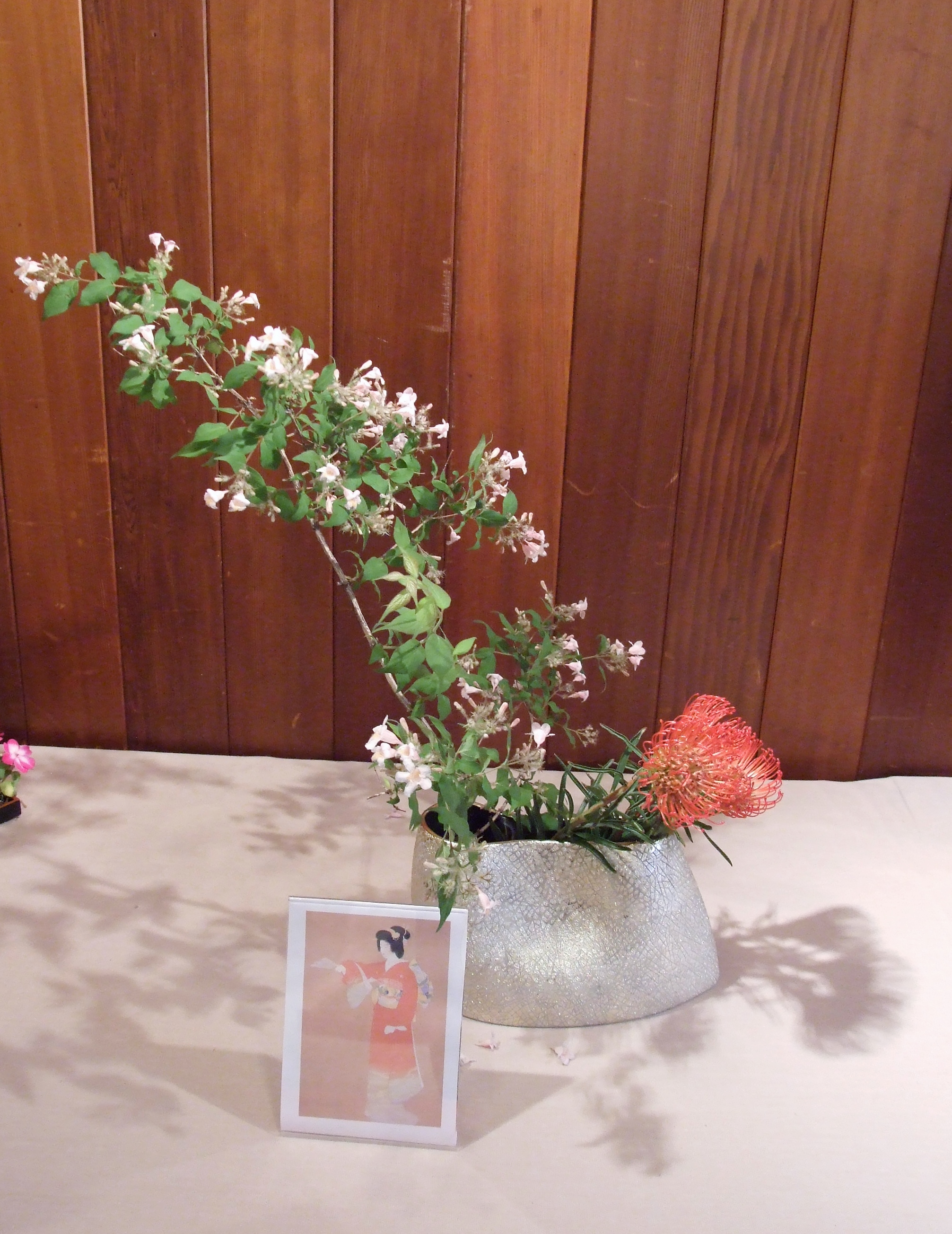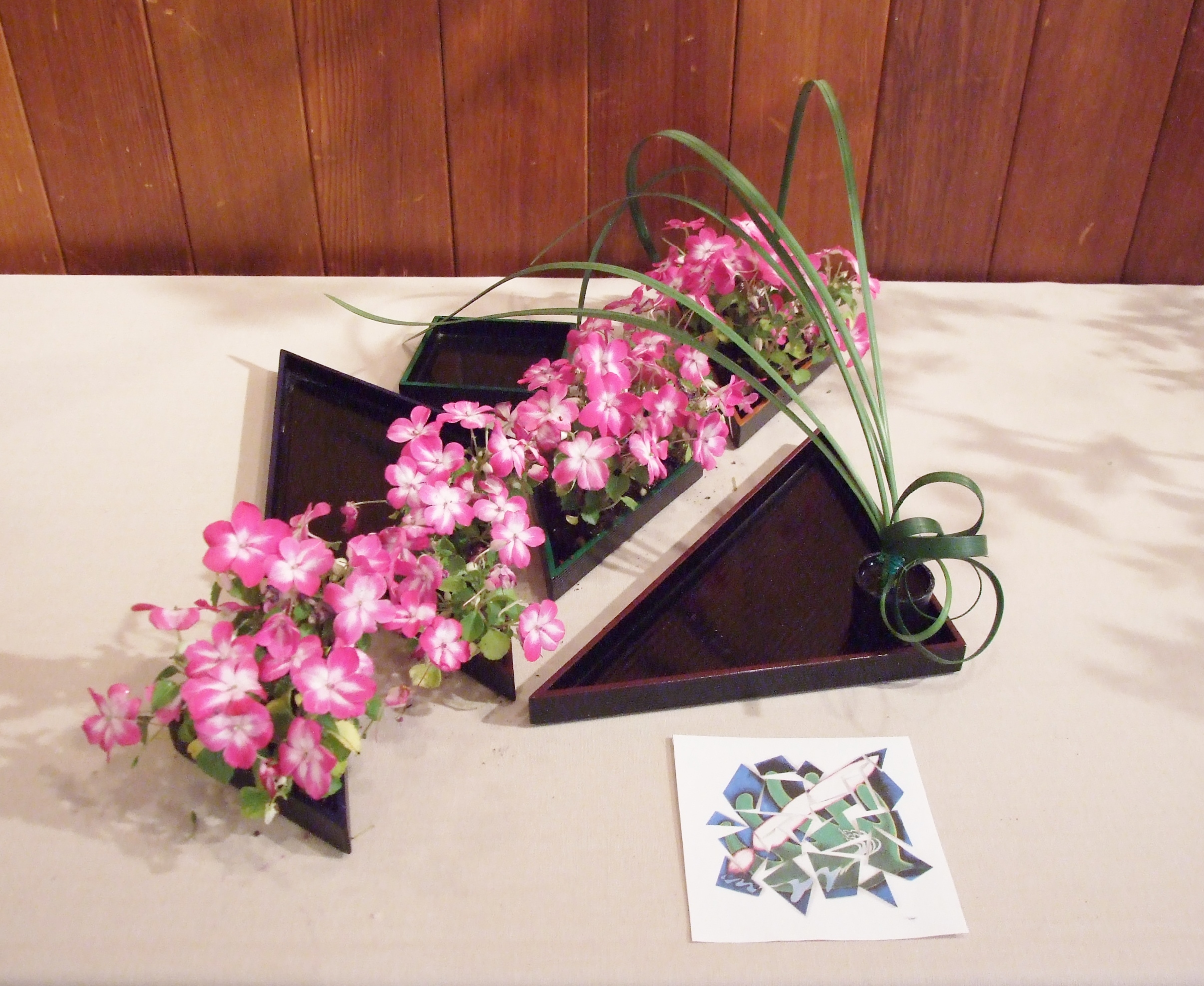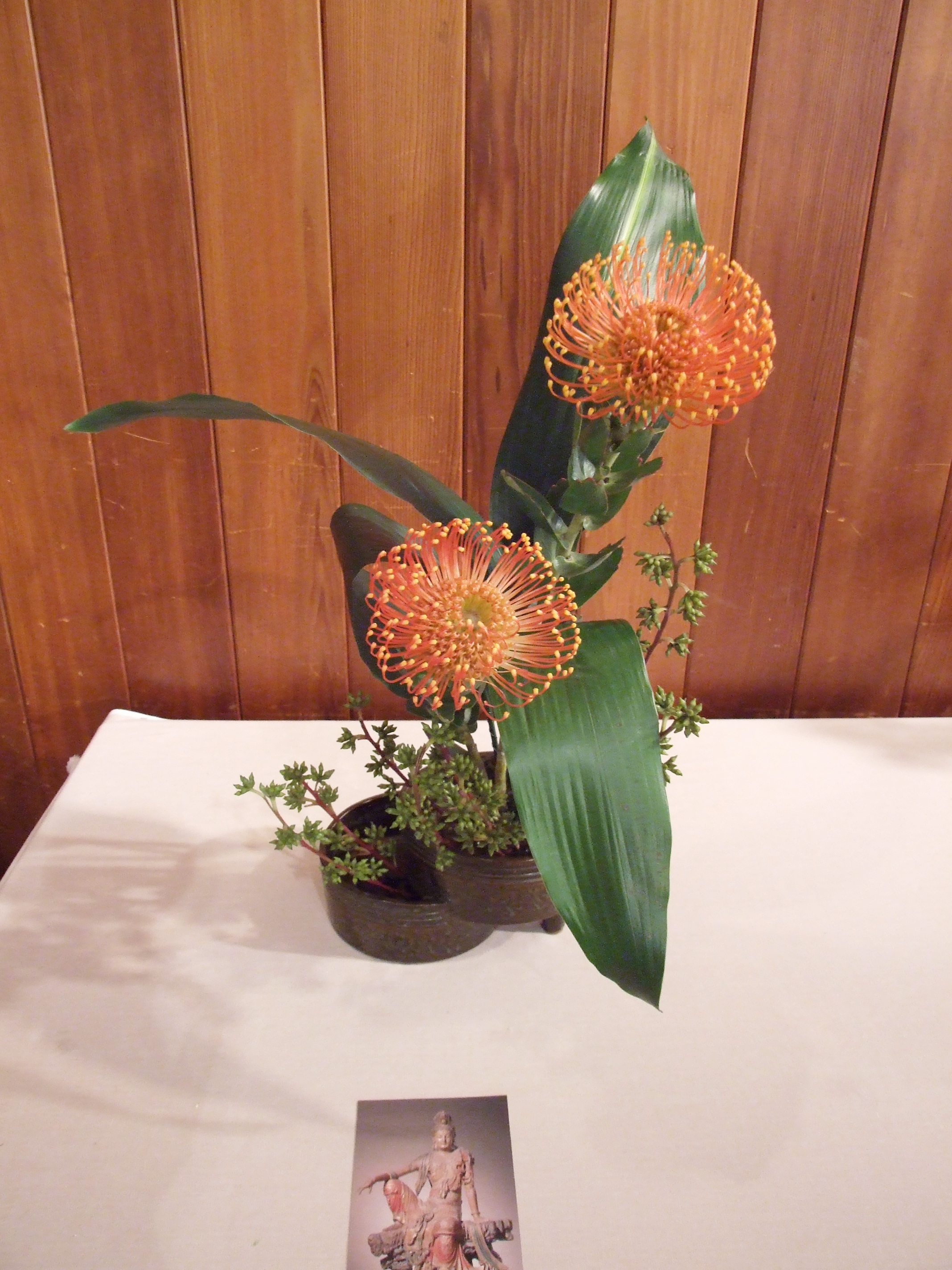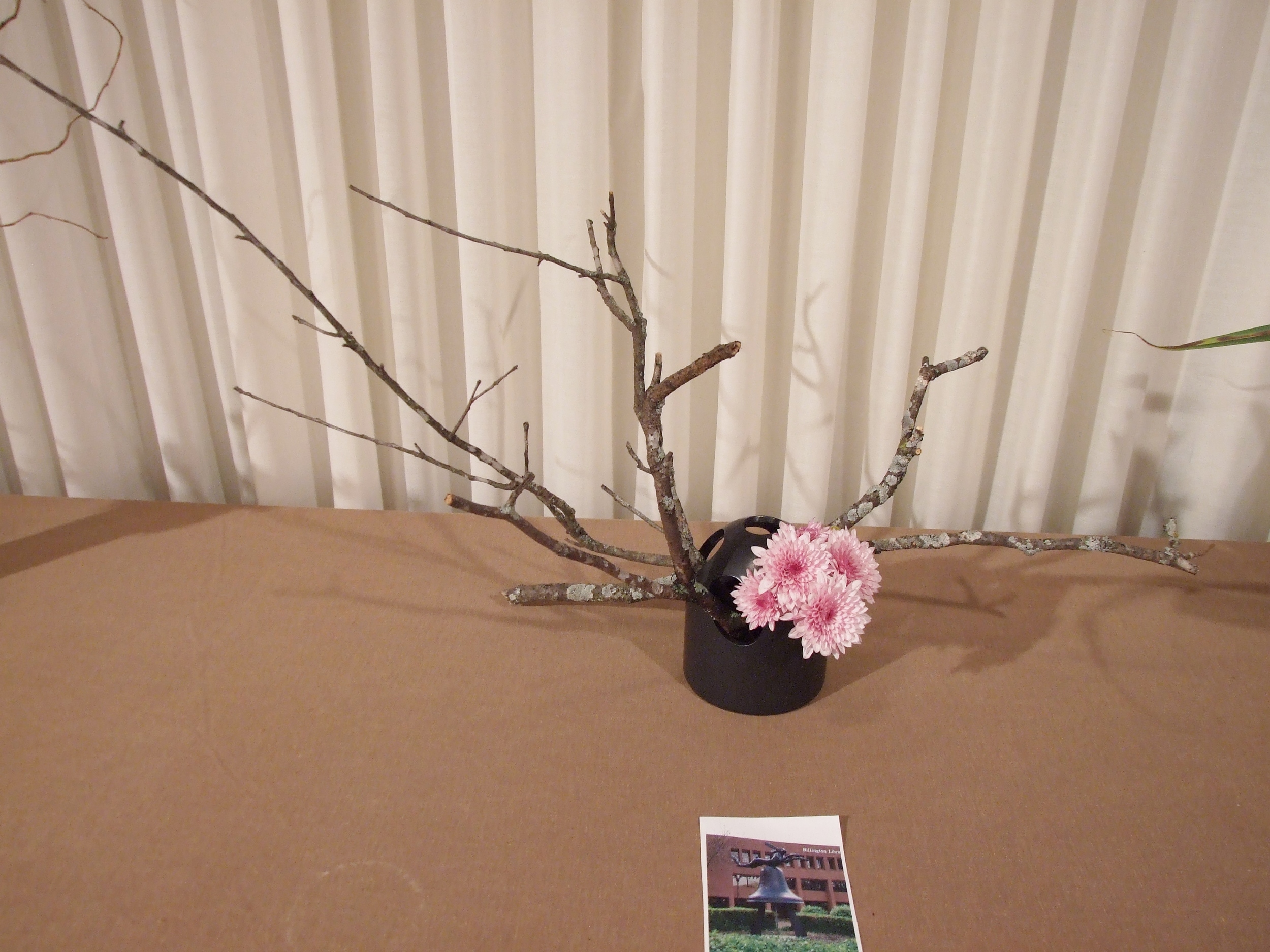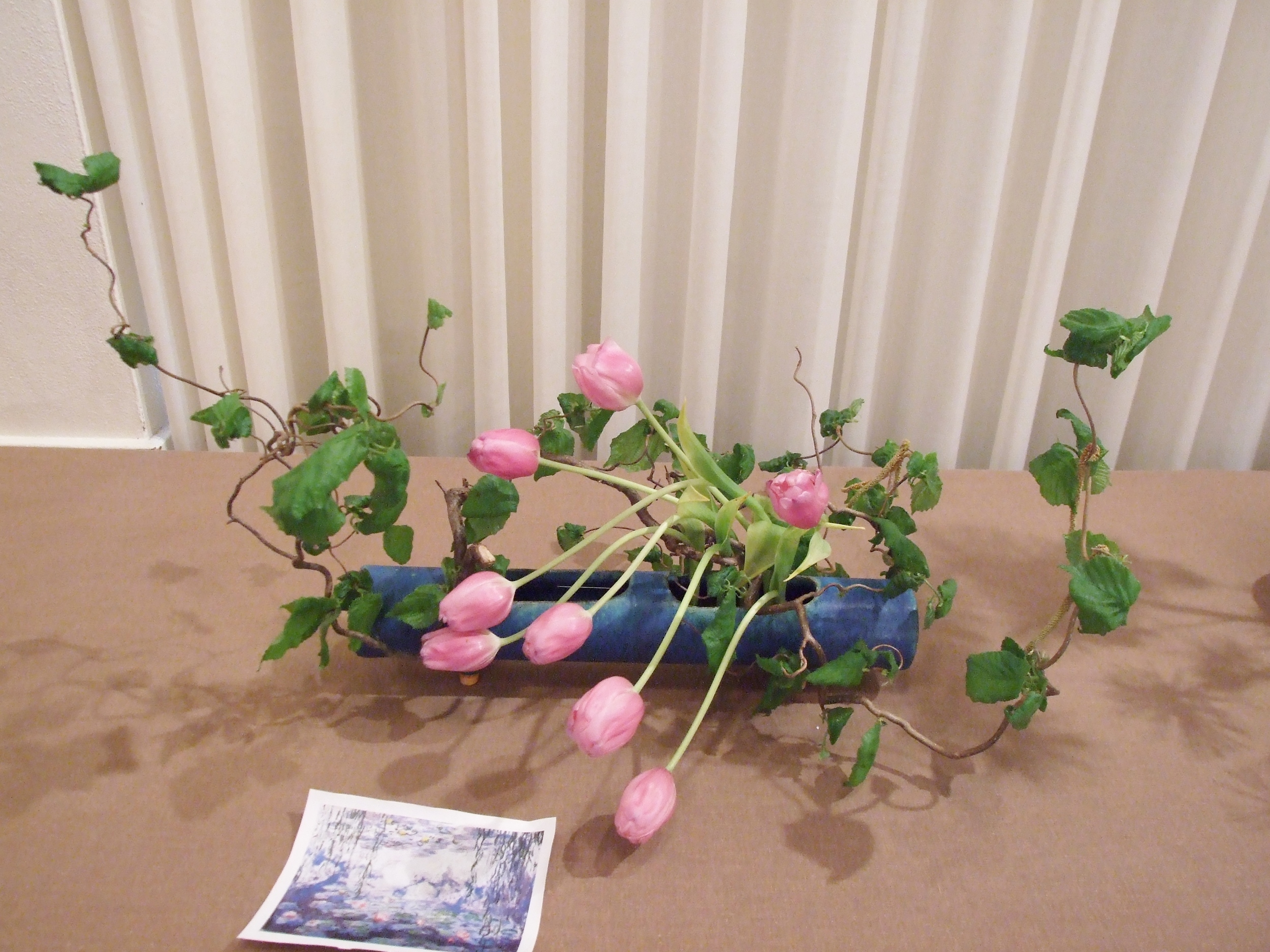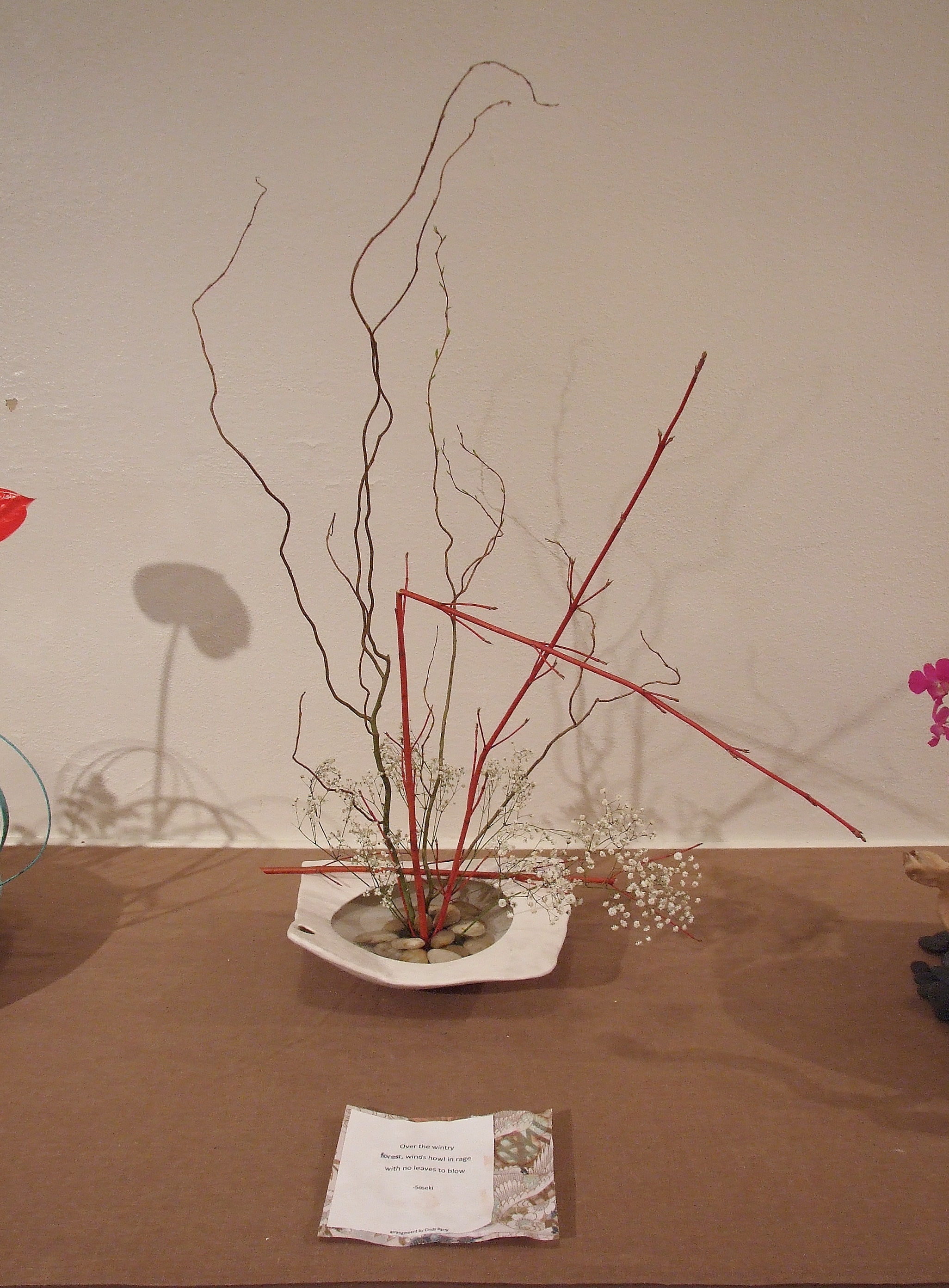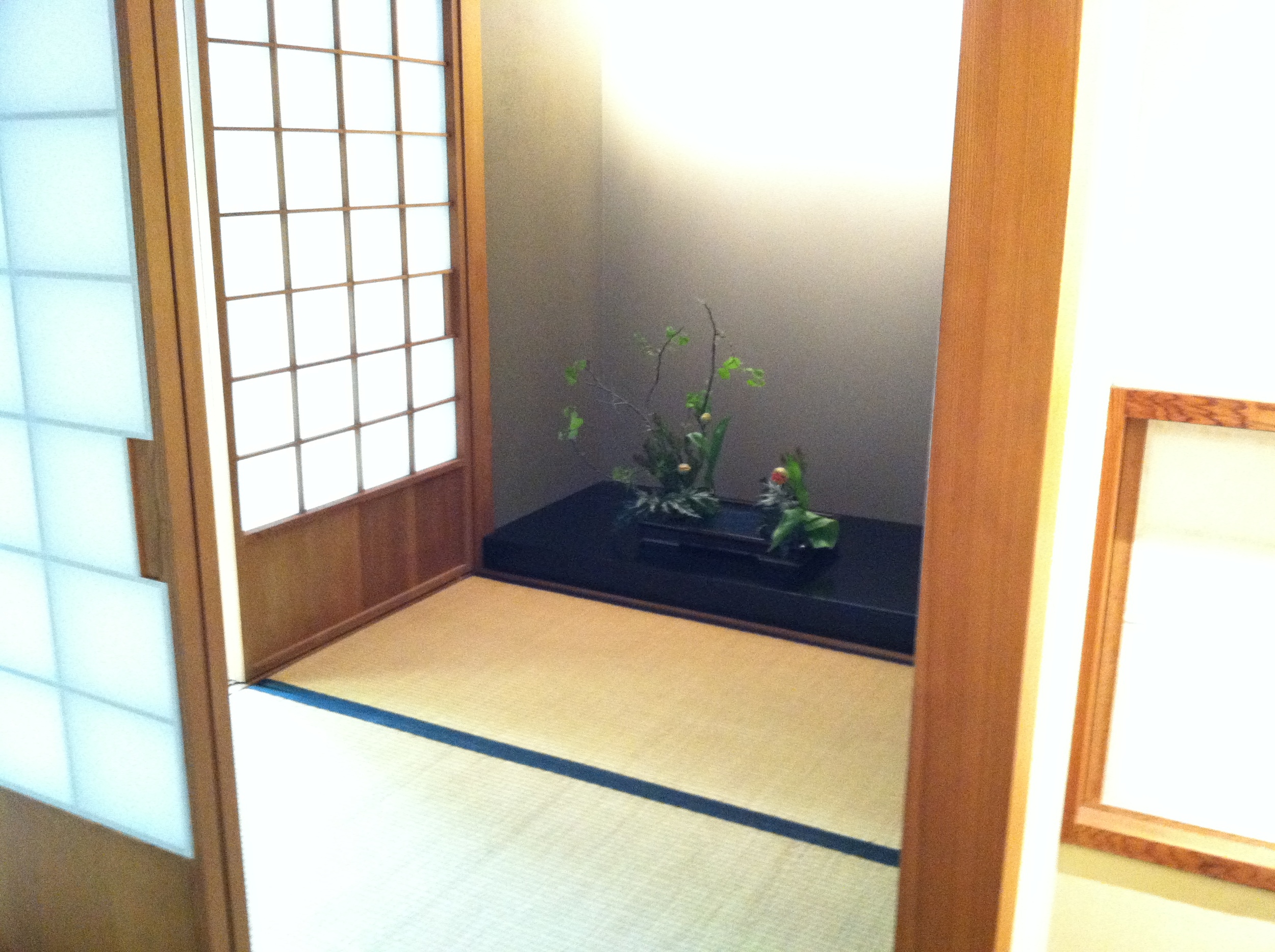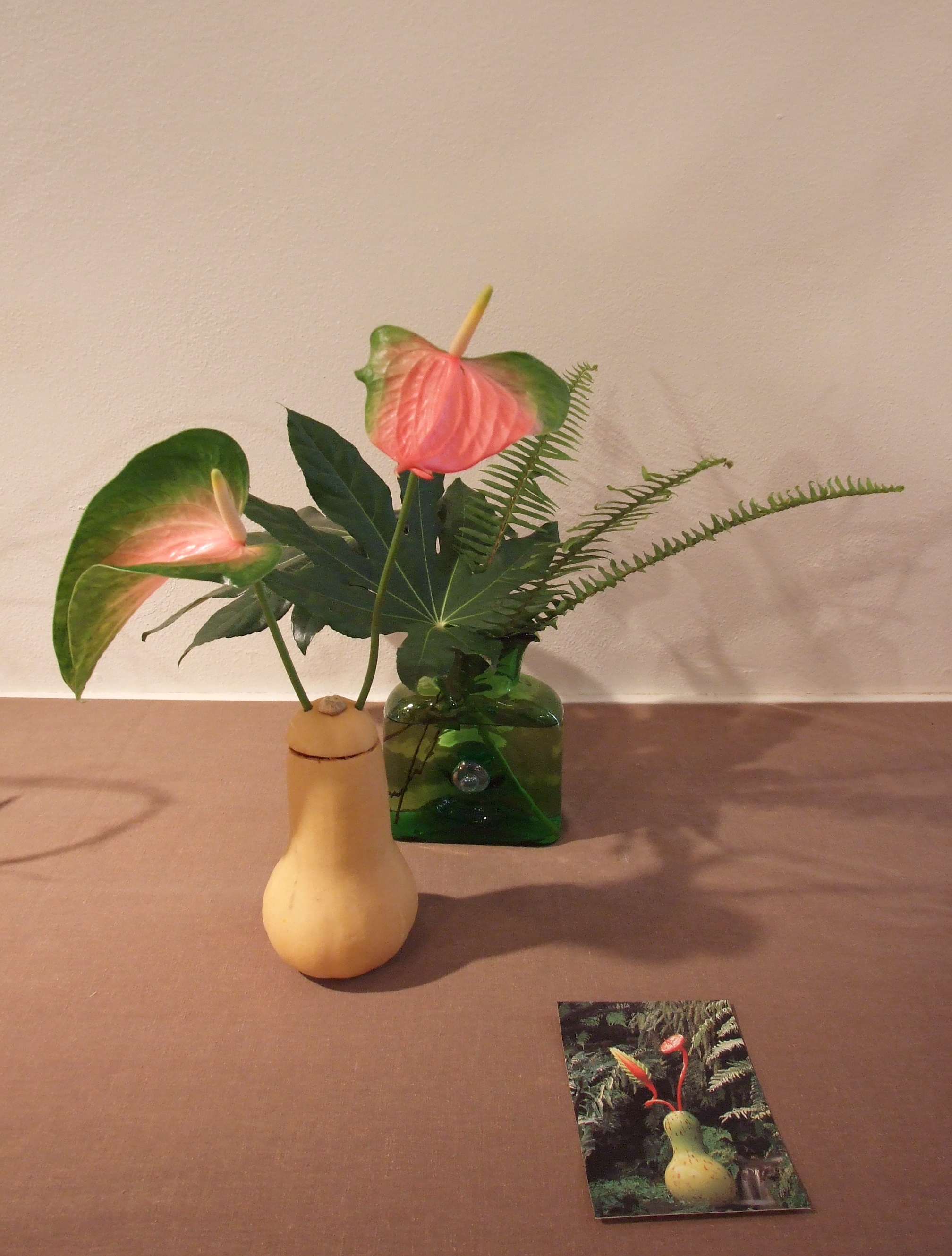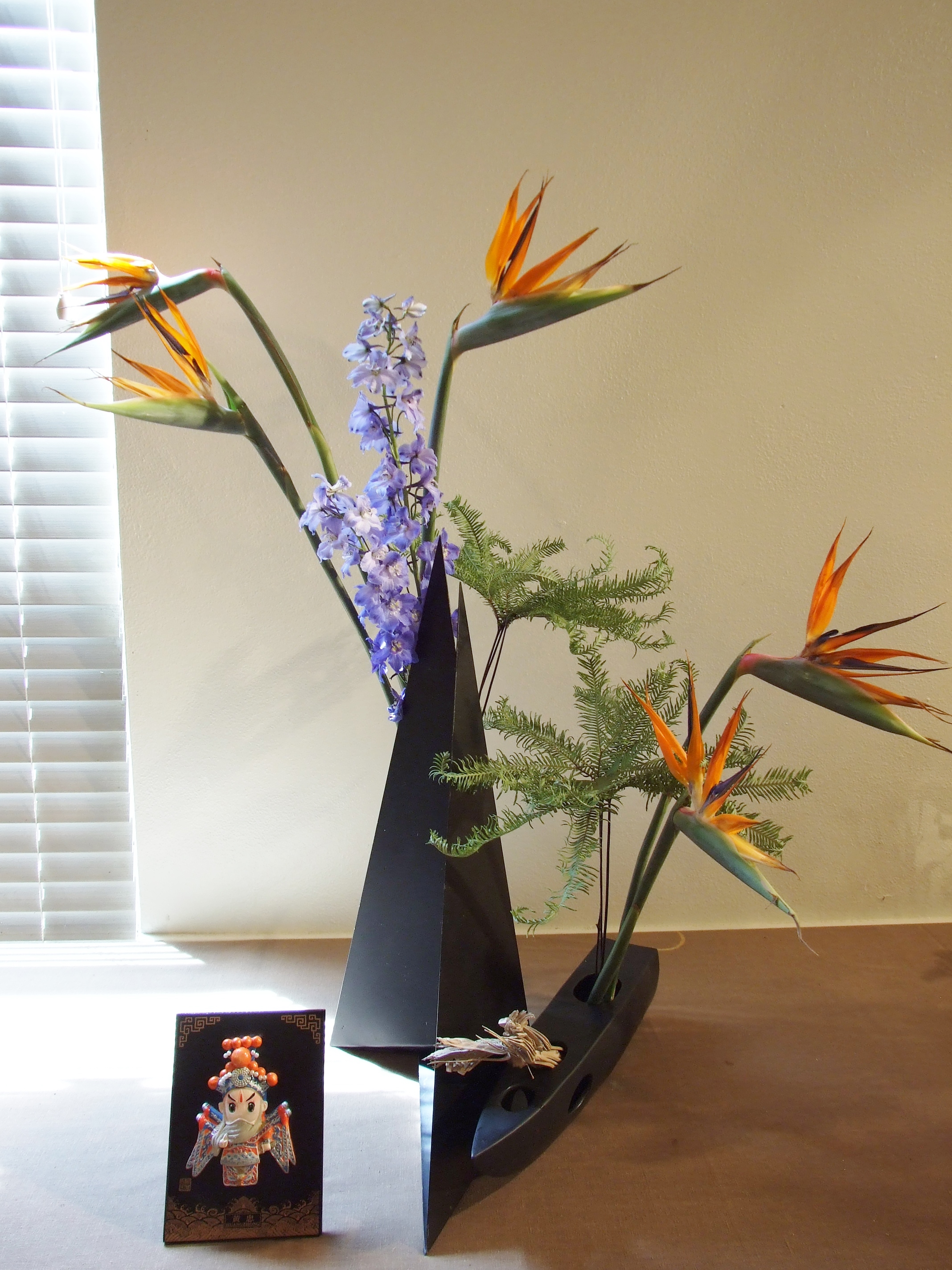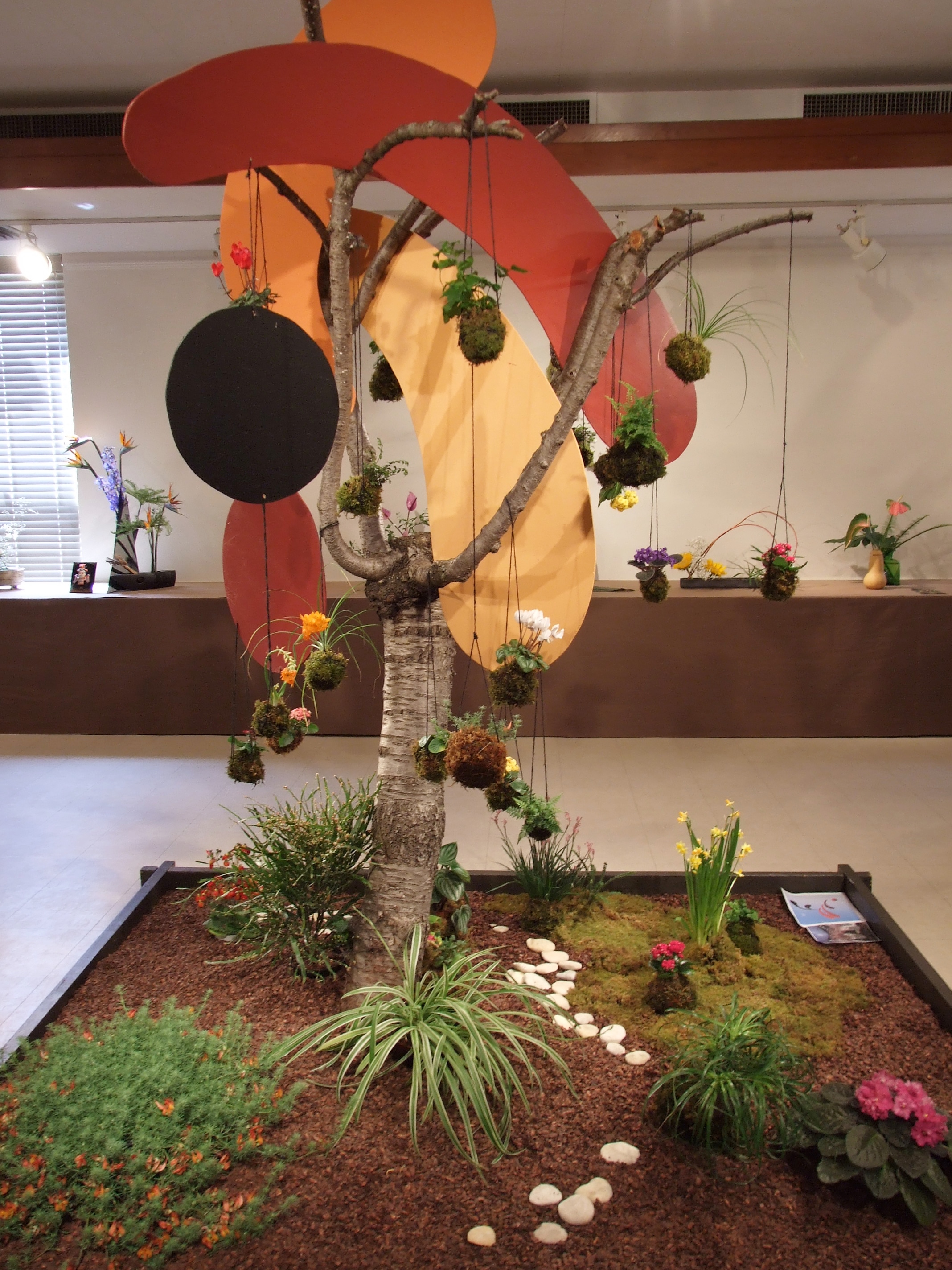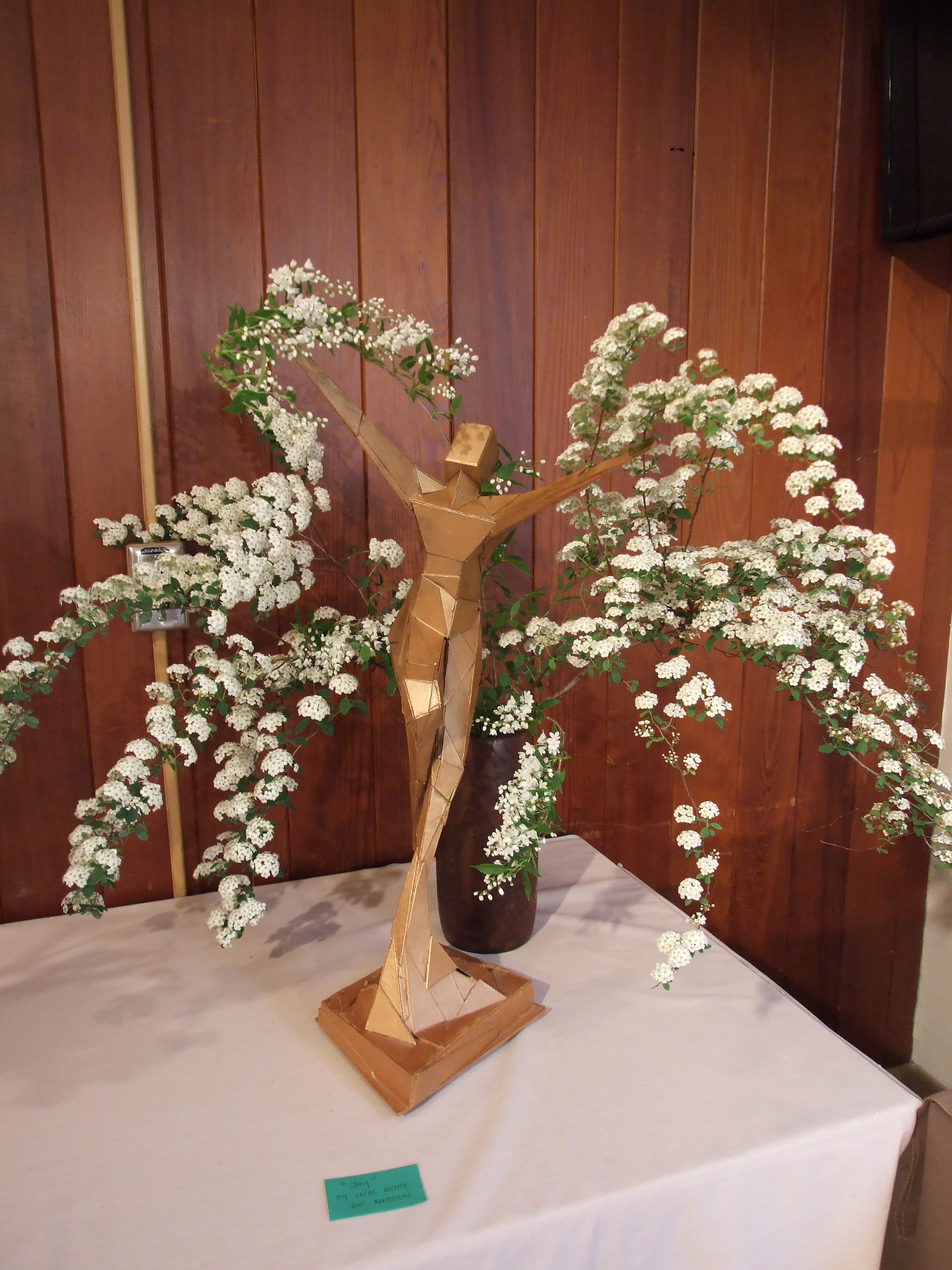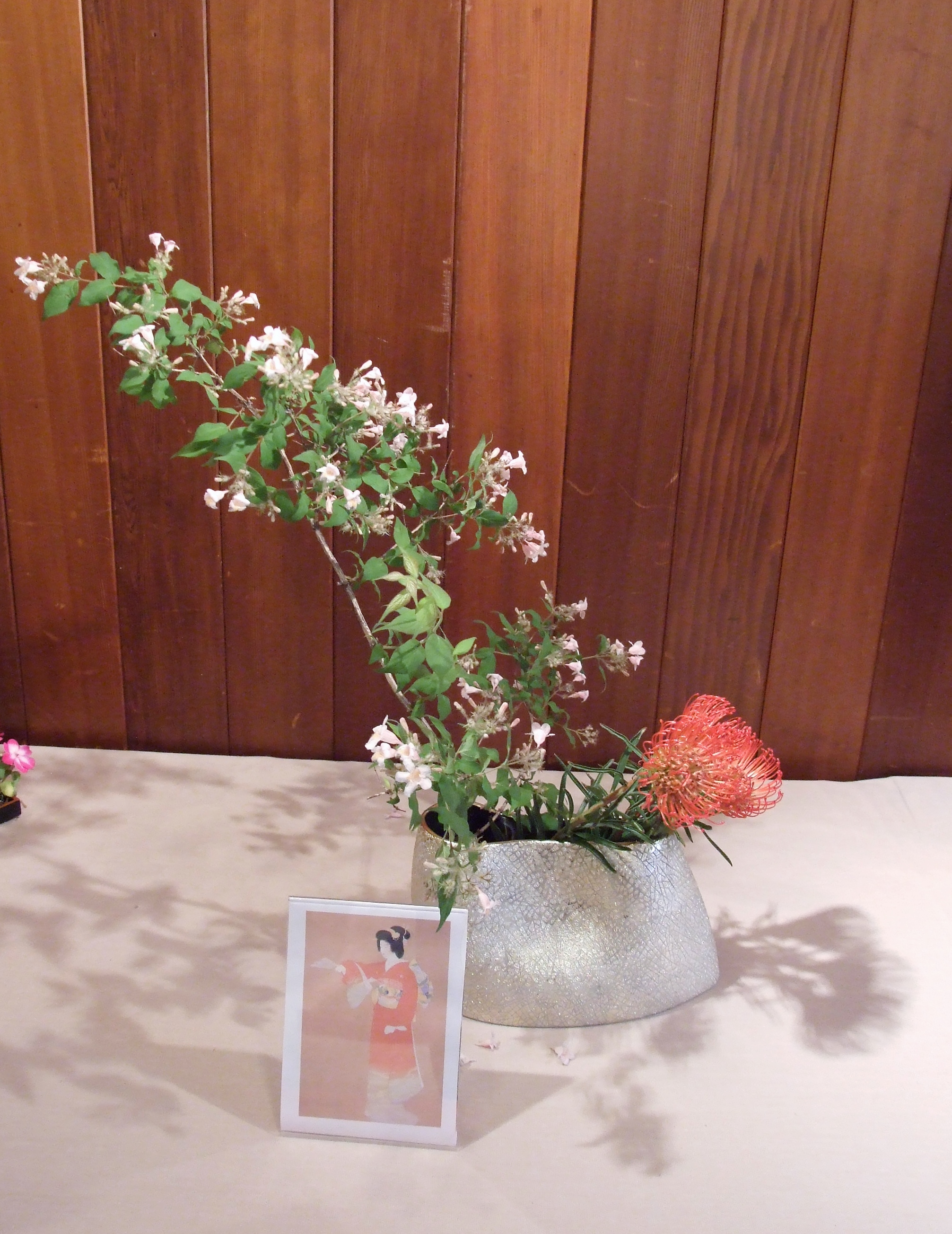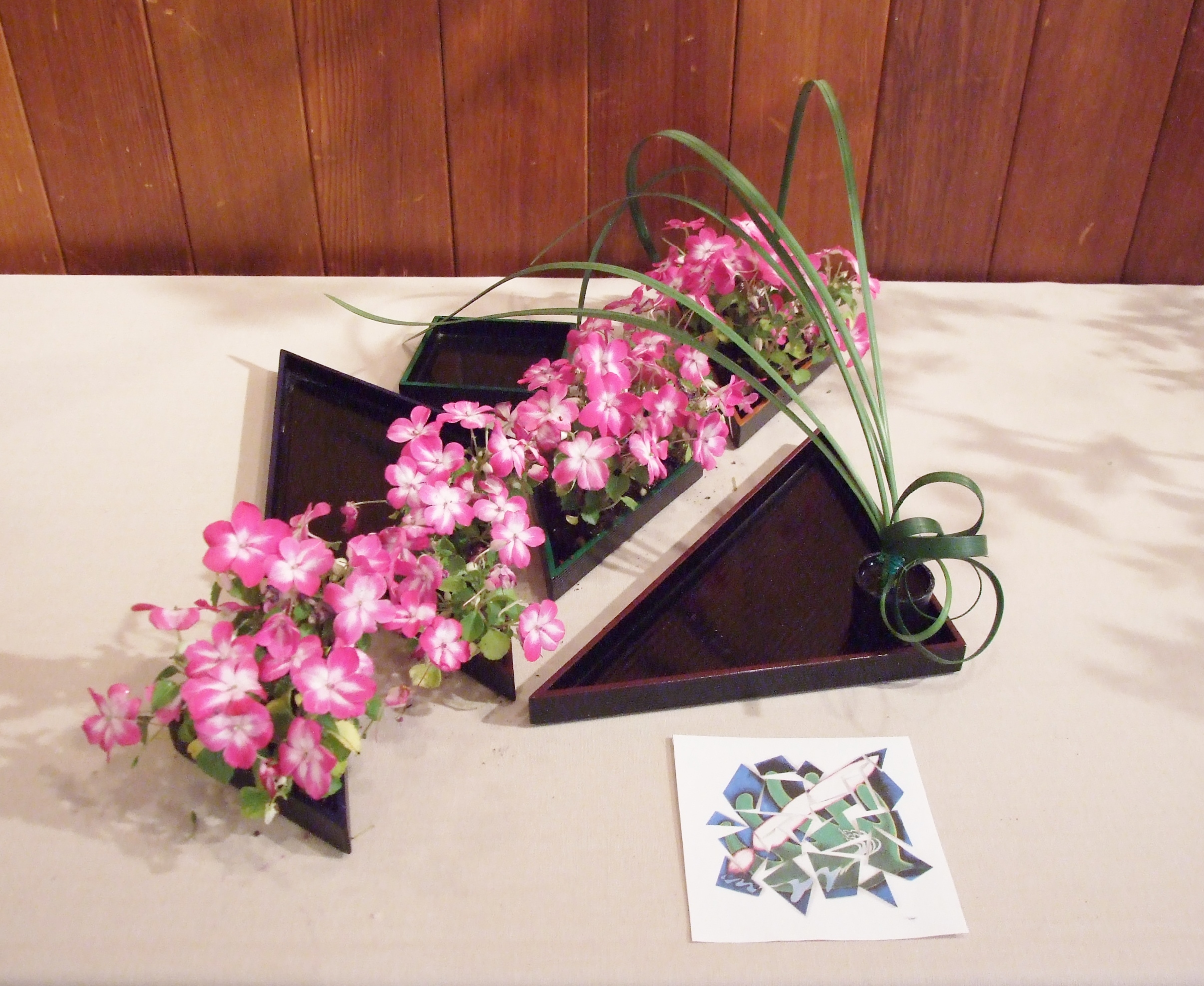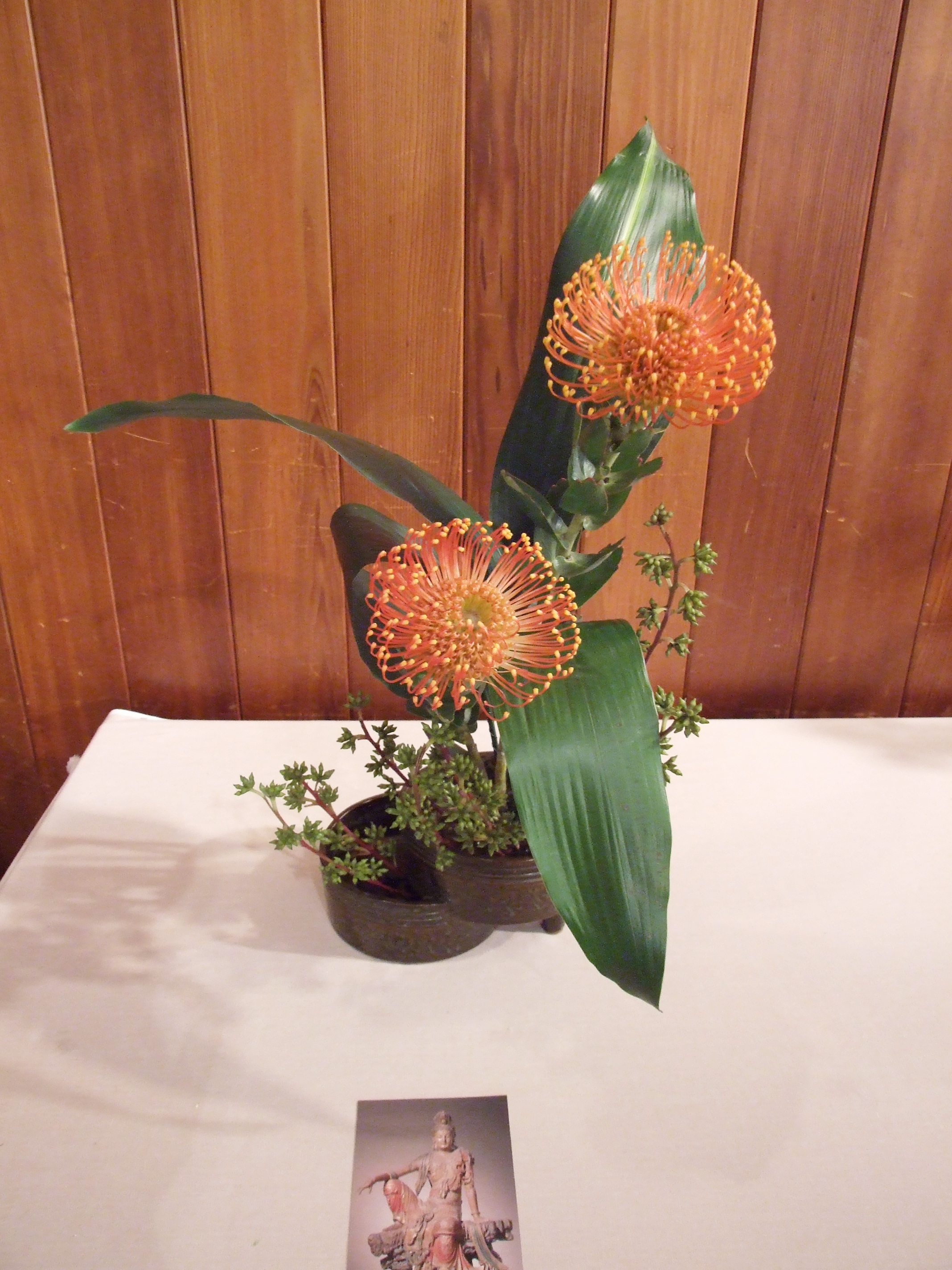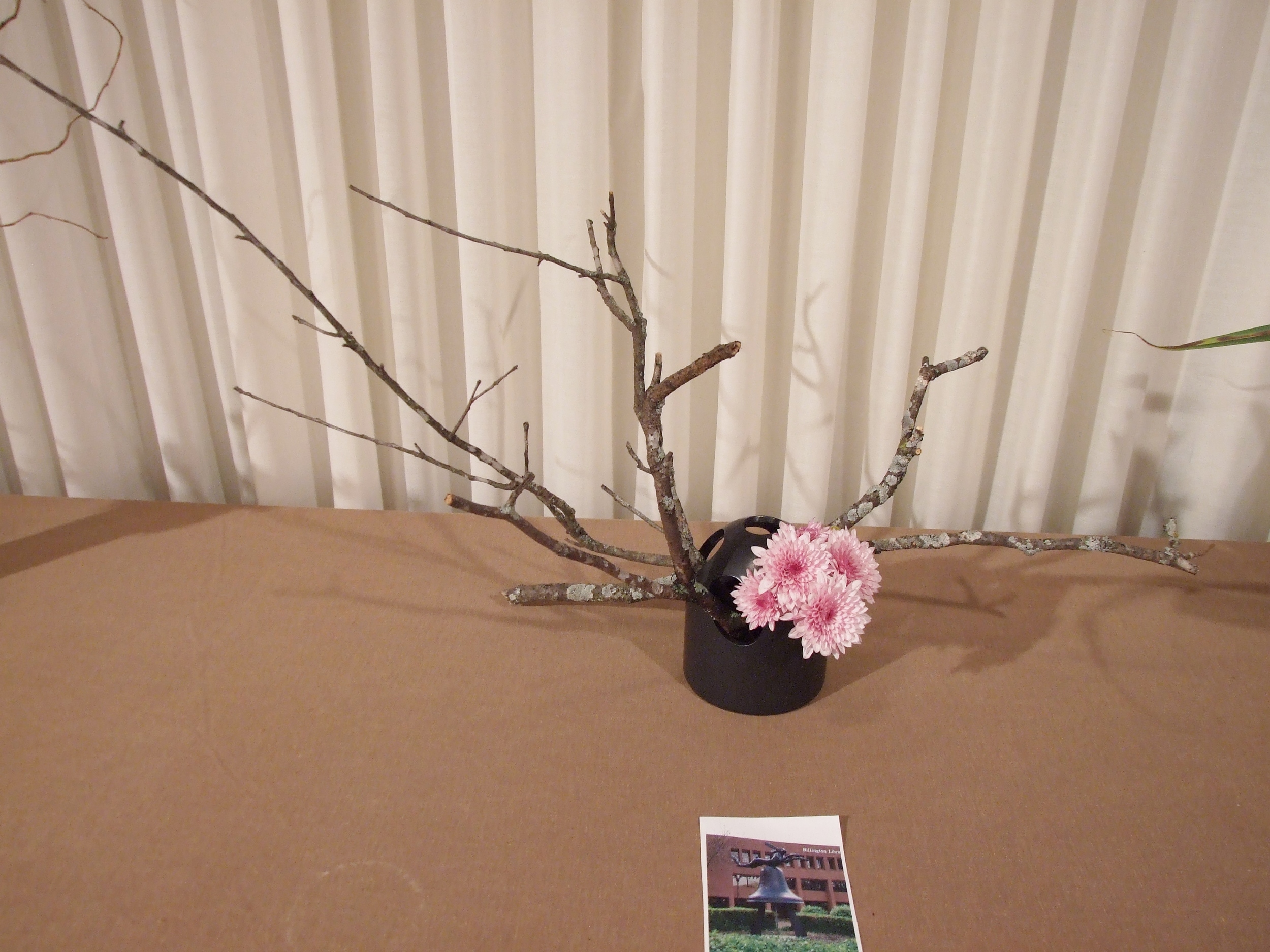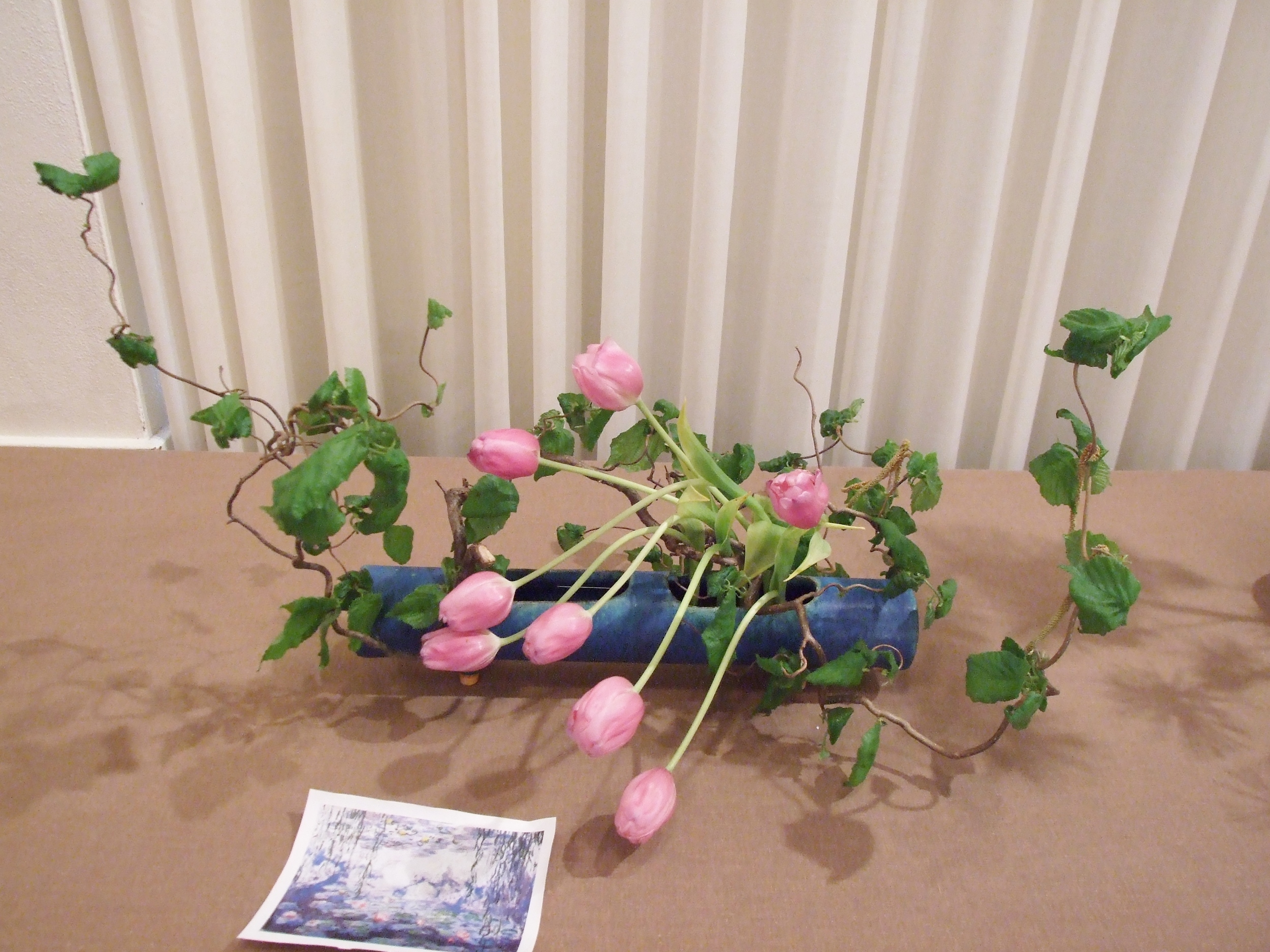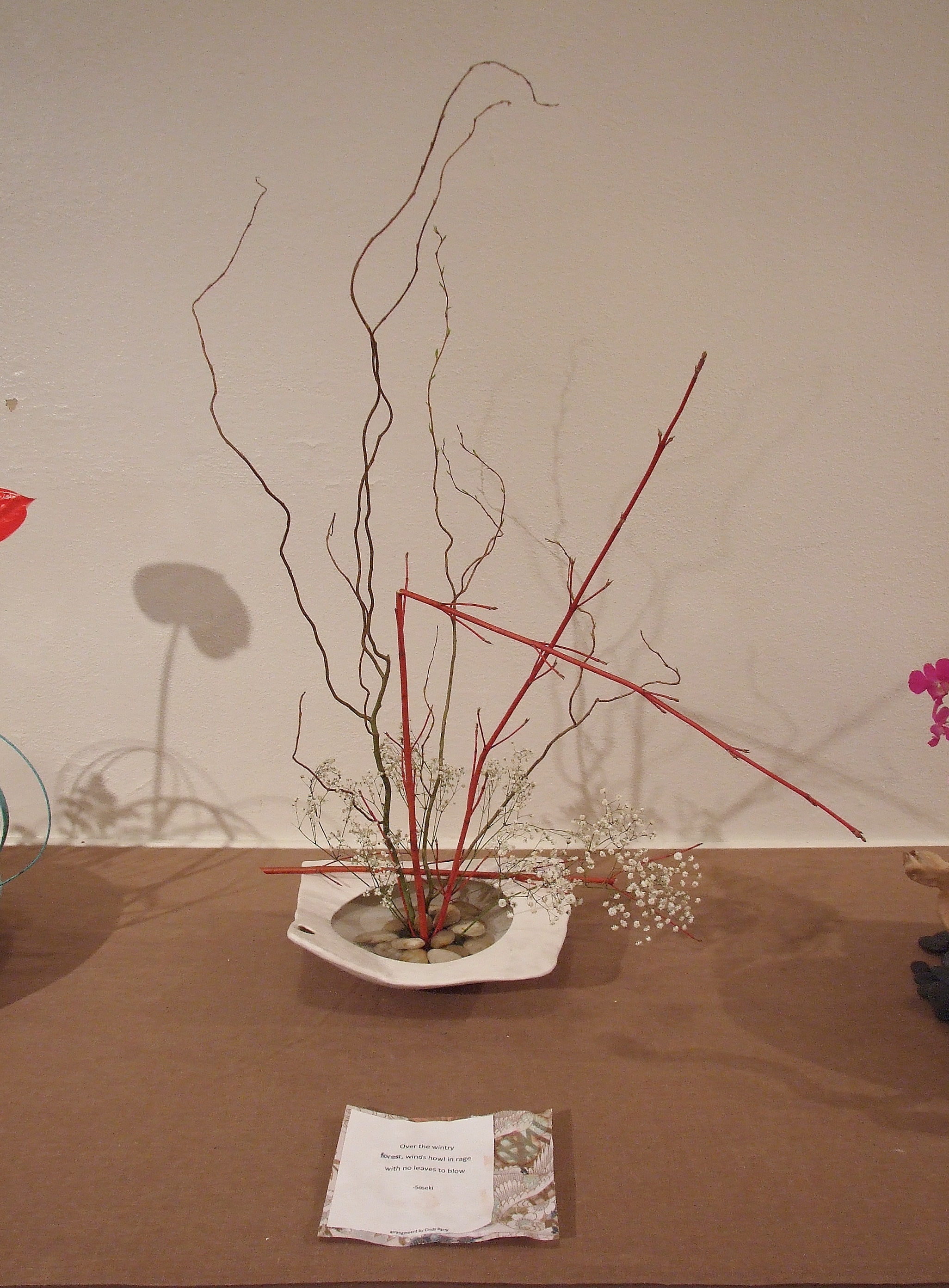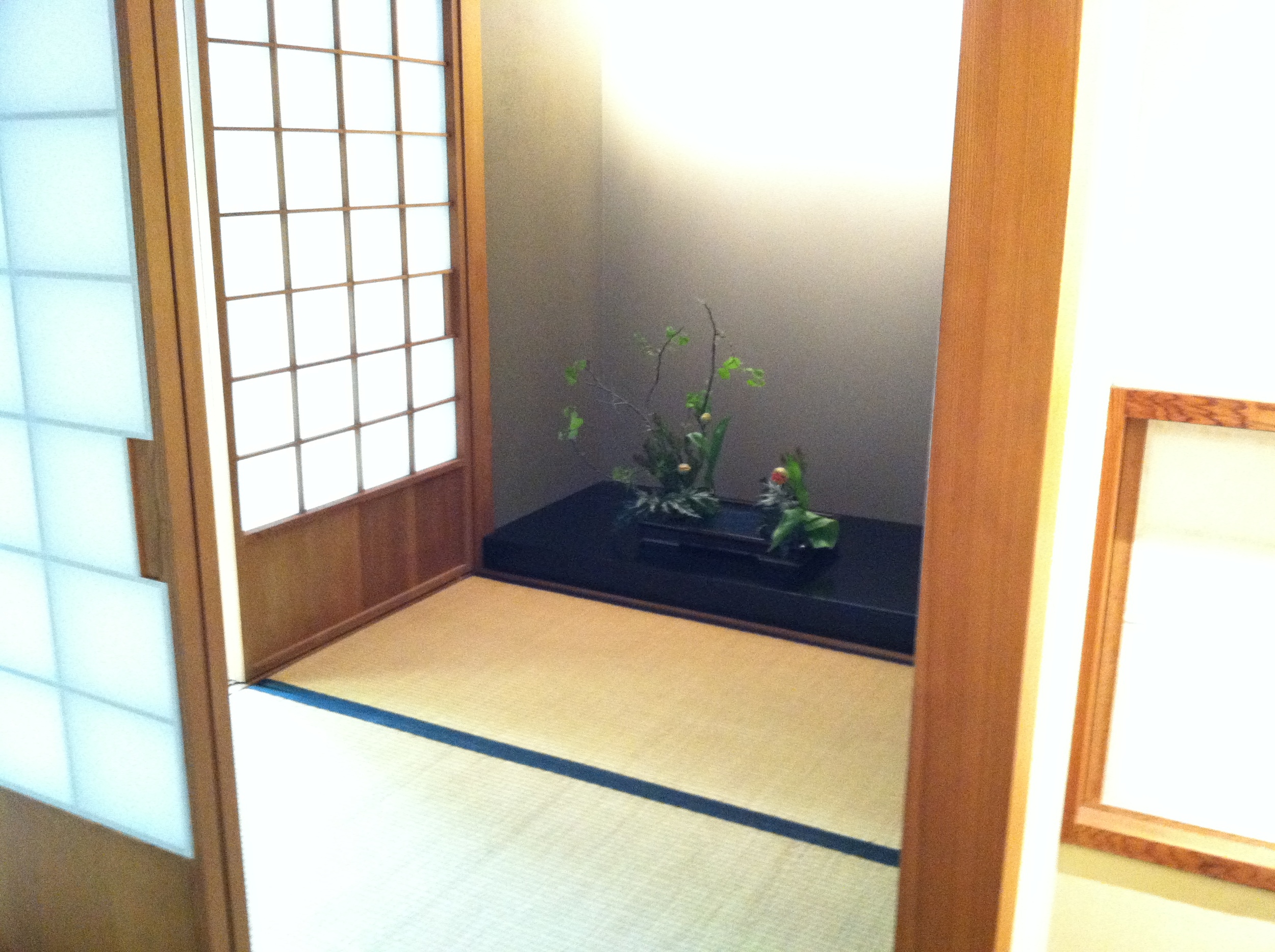 I was really impressed by the creativity of the students and their arrangements. It was so encouraging how many of them love ikebana and are interested in learning about the Ohara style. They were so gracious in allowing me to show with them and letting me take home left over flowers from the show. Just a really warm and friendly group. I look forward to learning and working with them in the future.
Up Coming Cool Stuff:
I'm going to be in the Mid Missouri Artists Spring Show on Saturday April 30 1:00 PM - 4:00 PM and May 1st, 12:30 PM - 4:00 PM at the ABC Building at Grover Park in Warrensburg. This is the first time I've attended the show so I'm excited to see all the local art.
I'm giving a presentation on Kogenzashi, a traditional Japanese counted embroidery, to the Greater Kansas City Fiber Guild on May 11th at 7pm. Check out their website for more details.
My next ikebana class at Powell Gardens will be on Saturday, May 14th from 10-12pm. Check out their website to register!
Farm Report: A giant storm, complete with hail, rolled through and all my seedlings in the box survived! I'm feeling like I might actually be good at this.
Reading: Tons of articles on motherhood and creative careers. This website and artist project by Lenka Clayton called Residency in Motherhood rocks. I wish that I had thought about this when Bea was younger. Artist residencies don't always allow kids and it's pretty tough to leave a young child, so creating one where you are at is brilliant. Her piece about all the things she has pulled from her babies mouth made me laugh so hard I cried.
Listening to: I kind of went down this rabbit hole of kids and creative careers after listening to Double X Gabfests Spanx and Spanking episode.
Cooking: Experimented with putting chayote squash in our chili. Remember to take off the skin and cut out the middle! Beginner's mistake.