This past week we traveled down to Houston for a cousin's wedding. Fifteen hours of driving because of toddler bladder. It was a pretty long and exhausting trip but we had a lot of fun seeing family that we hadn't seen in eons.
Texas is a strange place to me. We get out of the car and it's 75 degrees and sunny. I saw a house with a giant monstera deliciosa growing in the yard. I've only ever seen these in pots. It was like we'd taken a summer vacation. It was just all a little bizarre for me, like oceans that are blue and see through, it seems like a myth. P.S. Texas drivers are crazy and the shoulder of the road is actually a turning lane.
On the way back we got to mosey and split up all out traveling into three days. We spent the night in Fort Worth and I have a little crush on that town. If a city could be something I think it would be an art deco rhinestone cowboy. Being a Monday most of the museums were closed, but we got to see a bridle competition at the Will Rogers Center. We were a little under dressed not being in boots and plaid. Then a lovely dinner in the stock yard district at H3 Ranch. Both the decor and the food was delicious. Then we got to see the Water Gardens at night. Just the coolest thing. The lights. The architecture. The sound.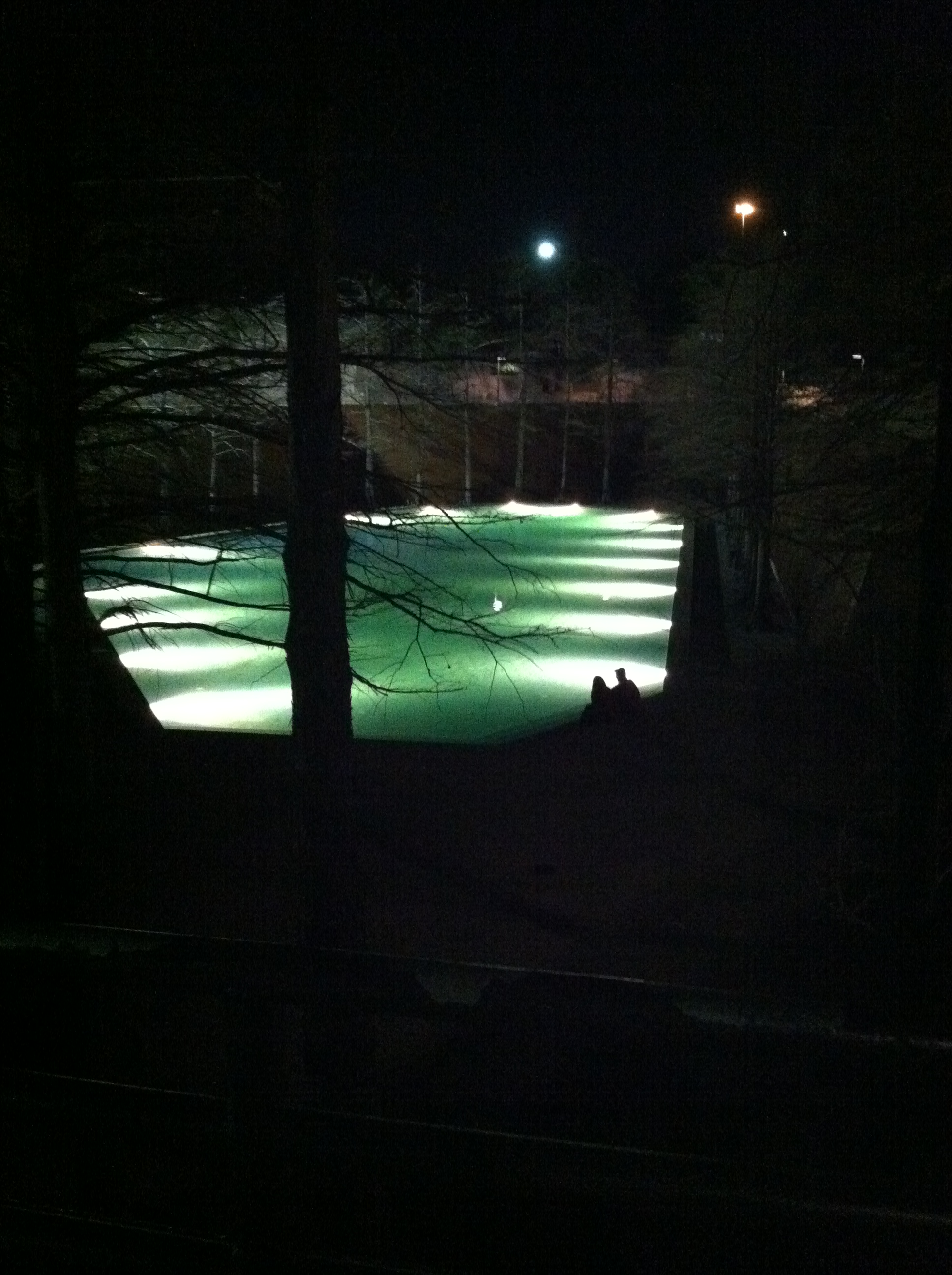 Tuesday it was off to Oklahoma City to see the bone museum. Oklahoma is not the most interesting state to drive through and the roads are terrible. But I really got interested in all the Native American influence especially the Chickasaw. My goal is to do more research on Missouri tribes and their textiles and beading.
If you are ever in Ok City go to the Museum on Osteology. It is so awesome. They have full skeletons of nearly everything from all around the world. Bea was ecstatic. She's been all about bones, skulls and the human body for a while. According to Bea she will be an animal bone doctor when she grows up. As a kid, I was super into the identification of animals and plants, well I guess I still am. I poured over our families encyclopedia sets (do people even have these any more?) memorizing dog and horse breeds. This museum was so cool because we got to see the skulls of different dog breeds. Pugs are still a monstrosity even without the wrinkles. My husband still thinks they are cute.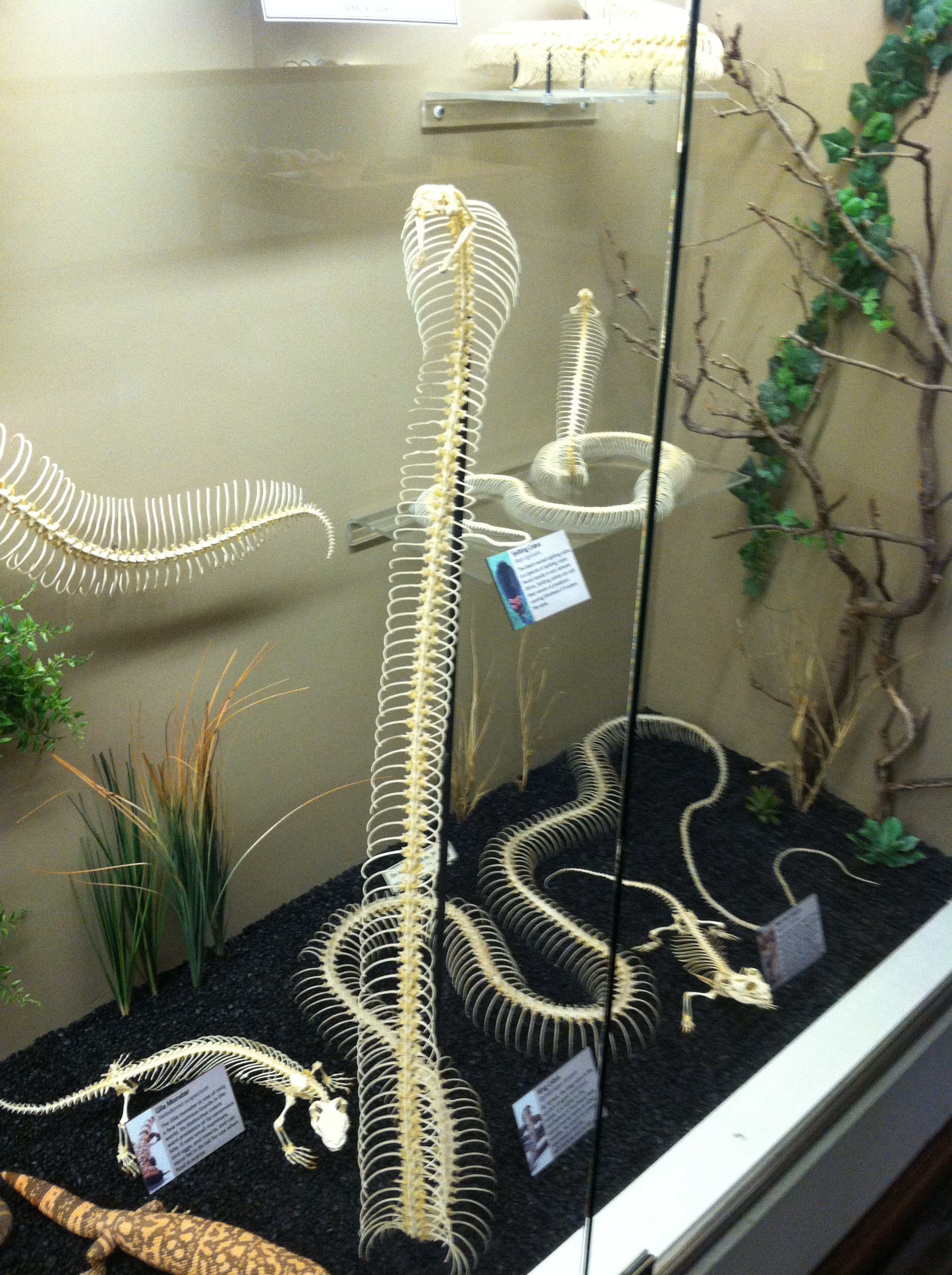 So many cool inspirations to think about for art. Too bad I'm not really going to have time to work until March. More secret project and grant writing to come.
Farm Report: Everything sprouted and lived while we were away! Bea pulled up on of the cucumber sprouts when we got home so now I'm down to two plants. Transplanting today!
Reading: Frantically reading off exit number and trying to understand why our GPS is taking us this way. We don't have smart phones so we rely on our car GPS Gertie, who never works when you need her, pre written out directions from google maps, and our very limited atlas. I need to buy a bigger atlas. We get lost a lot.
Listening to: English Civil War history. Lots of history podcasts on car trips.
Eating: The Fried Pies of Arbuckle Mountain. Completely came upon this pie shop by accident because it's in an old Sinclair gas station in the middle of no where. Bea had to pee and we got a tasty snack. Their spinach potato pie is fabulous. Fried foods are better in OK.