Over the weekend our friend and her son came to see us. My friend is a keen embroiderer of dragons. We did have a fun time looking at the mass of threads and tapestry yarns that her grandmother gave her. I got a bag of interesting things to work with!
These are the crazy hard socks that I'm knitting for her. I've been keeping a little book with everyone's favorite pattern from Cookie A's Sock Inovation, color and foot size. I have a long list of socks to try in my down time. When I'm not working on sculpture of course.
While our friends were here we took them to Kansas Cities Sea Life aquarium and had a blast looking at all the colorful fishes. It's surprising how many of my sculptures end up looking like coral. I just couldn't get over the crazy color the nautilus and jelly fish tanks.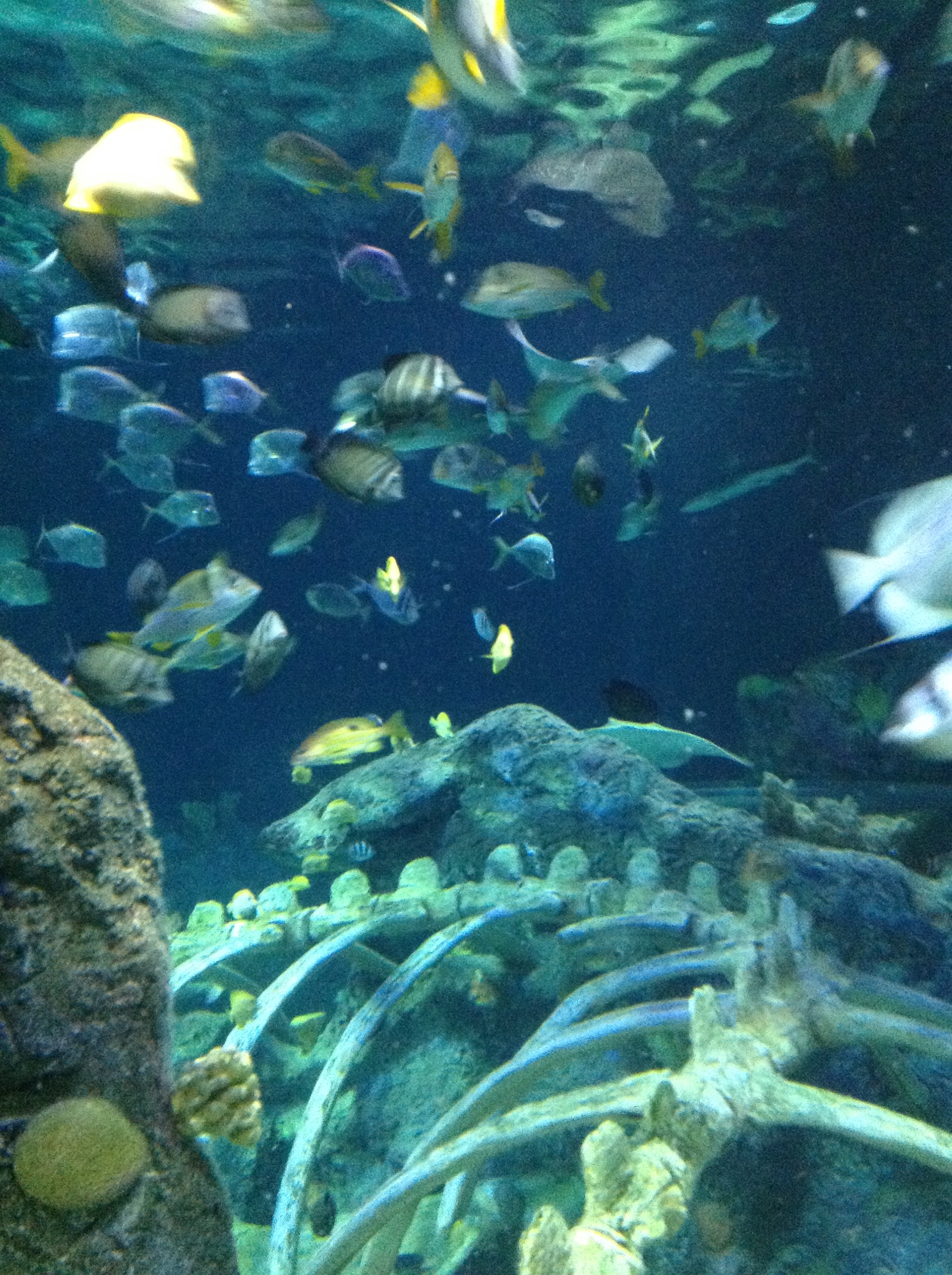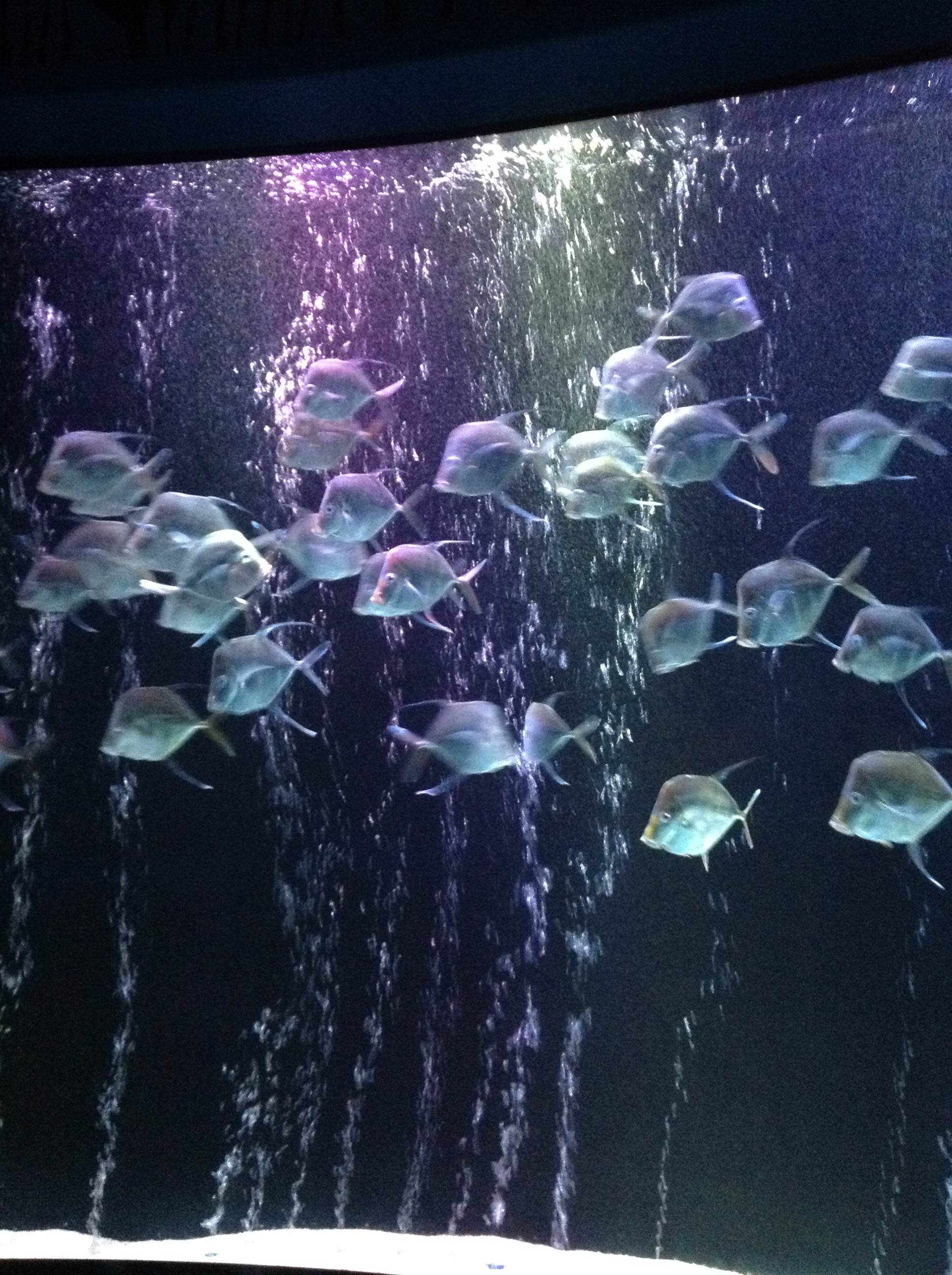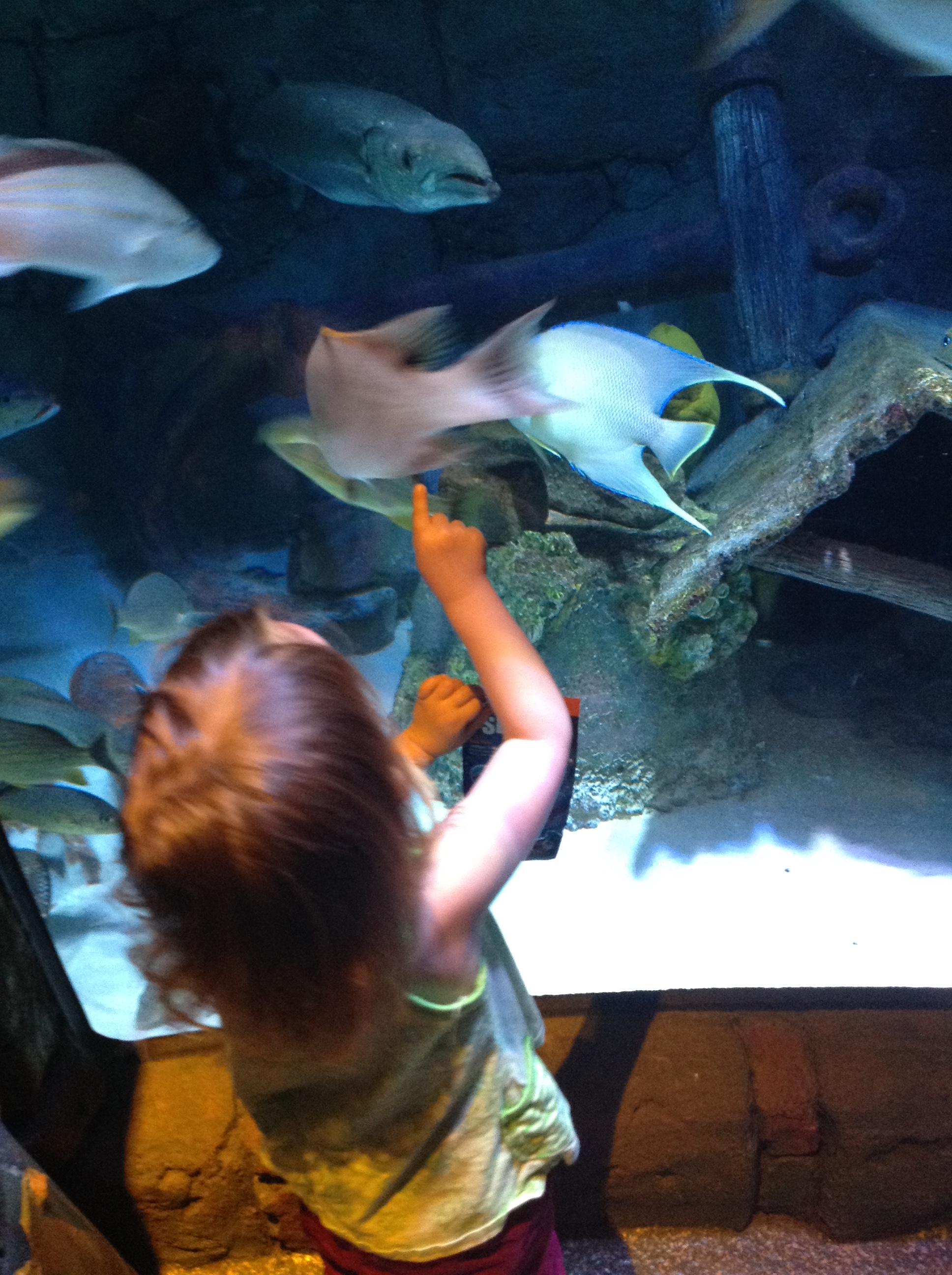 Current work in progress made from one of my sweaters.
Reading: The Fault in Our Stars by John Green. I had to finish this infernal book quickly because it was pulling a rain cloud over my entire week.
Listening to: Stuff You Missed in History: The American Hippo Ranch part 1
Cooking: Homemade calamari, curry panko breaded and sauteed in lemon juice with parsley. I bought a box because my friend was complaining about how she never gets sea food and we gutted and cleaned them after the kids had gone to bed. It's been a while since I've complete dissected some thing. Our dog was in heaven licking up the juice and eating the skin. She really loves squid.